Truescape water visualizations explain complex water management plans to diverse audiences in a way they will understand, irrespective of their technical knowledge.
Water usage on mining operations is becoming increasingly constrained by technical, environmental, regulatory, and social factors. These very complex water management plans require explaining to diverse audiences that often have no knowledge of hydrology.
We work alongside project hydrologists, study managers and their consultants to translate their water management plans into carefully crafted visualizations that explain how a projects representative water balance will be achieved. This allows our clients to engage with audiences that do not necessarily understand the engineering by providing a platform for early and meaningful input as the engineering is developed.  
Direct benefits include increased trust and reduced approval time. Additionally, this ensures that the important technical components of your plan are presented clearly and accurately to the agencies tasked with the project approvals.
Our Water Management Visualizations:
Clearly articulate the relationship between the hydrology and geology
Explain how water moves through the mining operation over time
Provides the ability to understand and assess multiple scenarios
Provides a platform to engage with Traditional Owners, First Nations, Indigenous Groups and Host Communities
Builds trust between Mining Companies and Host Communities
Clients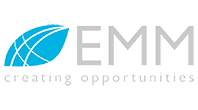 Request a demo
At Truescape we know 'seeing is believing' and our work is a proven catalyst to the success of many complex and large capital growth projects.
We invite you to request a no obligation, personalized and industry specific demonstration of our capabilities that will inspire and equip you with the knowledge of the exponential possibilities our people and expertise can deliver in support of your goals and objectives.