Complex Video Presentations
The process that connects the commercial world to storytelling. The assimilation of complex technical, commercial, financial and scientific information into a visually compelling, highly dynamic and often bespoke interactive presentation.
Discovery and Strategy
This is where the COLLECTIVE GENIUS begins. To investigate the project detail, strategy, ambition and opportunity. To discover and identify key points essential to the implementation of the project. It's a collaborative effort that will challenge, then define how the project will meet the expectations of the targeted audience – technically and emotionally. Accurately defining how the translation of the concept will evolve.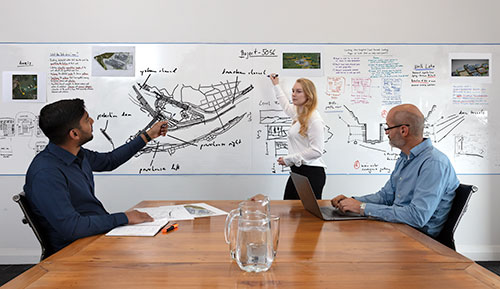 Design and Direction
Collaboration leads to realization. Translating complex input into easily understood messaging. Through a process of evaluation, refined thinking, and intuitive planning of our innovative and interactive technologies, we develop storyboarding that will with review and refinement, distil the desired outcome. In a format that is a concise, relevant and memorable re-presentation of the task.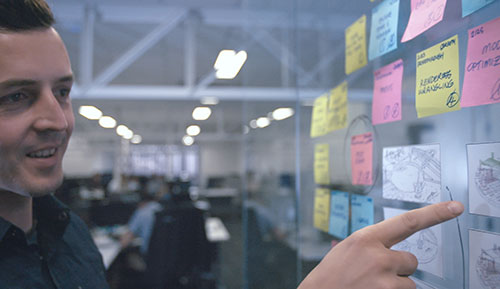 Development and Deployment
This is the accurate construction of complexity into dynamic, concise virtual audio/visual messaging, that are communicated and received with exacting confidence. Together with bespoke interactive applications, the exploration and investigation of specific opportunities and outcomes in real time is possible, ensuring faster, more efficient and informed decision making with defendable knowledge.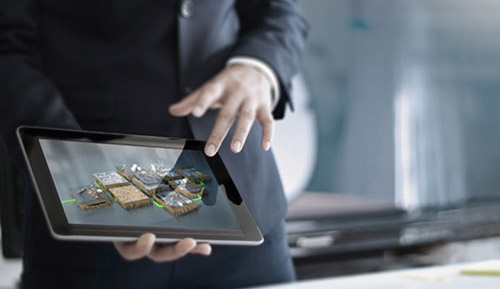 Request a demo
At Truescape we know 'seeing is believing' and our work is a proven catalyst to the success of many complex and large capital growth projects.
We invite you to request a no obligation, personalized and industry specific demonstration of our capabilities that will inspire and equip you with the knowledge of the exponential possibilities our people and expertise can deliver in support of your goals and objectives.