We recognize that planning for the end must begin at the start. Mine closure experts use Truescape visualizations to promote stakeholder collaboration as closure plans are developed.
Today, responsible mining operators must demonstrate how their closed or abandoned mines will be developed into a productive and economic asset, or a safe open space. Mine closure is a dynamic and iterative process that considers environmental, economic, and social factors at the early stage of a mine development. Communicating a mine closure plan is considered one of the challenging aspects of the mine lifecycle today.
Rehabilitation and closure teams all over the world believe in Truescape's ability to produce both static and dynamic visualizations of their concepts and final life of mine plans as they are being developed. Our visualizations describe mine closure and progressive reclamation programs in a way that encourages dialogue with host communities, indigenous groups, traditional owners, and regulatory agencies.  
This dialogue allows for all important stakeholder feedback to be considered as the life of mine plans are being developed, encouraging trust in the process plus a reduction in approval times.
Our Rehabilitation & Mine Closure Visualizations:
Enable closure and rehabilitation strategies to be clearly explained to both internal and external audiences
Allow stakeholders to fully understand how closure and rehabilitation plans are responsibly undertaken
Allow for the internal assessment of closure risks and liabilities
Support rehabilitation and closure managers to communicate dynamic plans with accuracy and transparency
Clients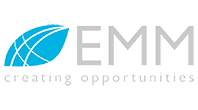 Request a demo
At Truescape we know 'seeing is believing' and our work is a proven catalyst to the success of many complex and large capital growth projects.
We invite you to request a no obligation, personalized and industry specific demonstration of our capabilities that will inspire and equip you with the knowledge of the exponential possibilities our people and expertise can deliver in support of your goals and objectives.