Stakeholder engagement specialists and project developers use Truescape wind energy visualizations to help create community trust in their projects.
Our wind visualizations put the community at the heart of your story. Using the project facts, we take your audience on a journey that clearly explains the project and the benefits to the community. We answer the tough questions before they become issues and we can quietly correct any misinformation about your project that may be circulating through uninformed opposition groups.
Our Community Outreach Visualizations
Project Directors, Government Affairs Executives and Stakeholder Engagement Managers use our community outreach wind energy visualizations to:
Provide a factual overview of the project to all stakeholders
Assist with Article 10 obligations in New York State
Explain the benefits of the projects to the community
Address concerns and correct misinformation circulated by opposition groups
Highlight the environmental benefits
Inform stakeholders about important project environmental initiatives
Articulate the project at virtual open house events
Clients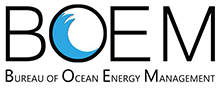 Request a demo
At Truescape we know 'seeing is believing' and our work is a proven catalyst to the success of many complex and large capital growth projects.
We invite you to request a no obligation, personalized and industry specific demonstration of our capabilities that will inspire and equip you with the knowledge of the exponential possibilities our people and expertise can deliver in support of your goals and objectives.